Chaz Checks In...Assen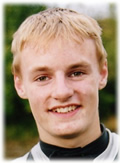 After the Barcelona Grand Prix we had a late flight on the Monday night back to East Midlands. The flight was delayed by one hour meaning it was 3 a.m. by the time I got home on Tuesday morning! This wouldn't have been so bad but the problem was I had my final GCSE exam-Physics at 9.05 a.m. that morning. I was also not happy because I had been invited to a concert on the Tuesday night in Barcelona to see the 'Liberteens', but wasn't able to go because of the physics exam. I set my alarm for 6.15 a.m. to try & do some revision but I slept right through it, so I am not overly confident about this last exam but there was only so much I could do to prepare for it with the timing of the previous Grand Prix's & the late flight. It seems strange now that I have finished school and to be honest I am finding it a bit boring without all my mates! I am currently on the look out for a job which will allow me to have the time off I need to go racing. As I am away so much, so far I have not found any job that will allow for this but in the meantime I am helping my dad at our go-kart track and doing some training!

Me & mum and dad flew to Amsterdam on Tuesday 24th and caught a train from the airport to the Assen circuit which was about two & a half hours away. The weather was fine and good weather was predicted throughout the GP weekend. I did about 50 laps on the team scooter to try and re-familiarise myself with the circuit. My normal team-mate Dirk Heidolf was again not riding due to his wrist problem so Klaus (my telemetry man) was getting to have another race after his good performance at Catalunya. The old Klaus was back with bright red hair like he had in 2000!
On Thursday we had first practice. It was a little odd to be going out on a Thursday but this is the tradition at Assen, Thursday & Friday being practice & qualifying and a Saturday race.
After the suspension troubles at the last two GP's my chief mechanic Robert had decided to raise the rear of the bike so it would be better for changing direction through the fast Assen kinks and give me a more firmer feeling with the front of the bike. I spent 5 laps running in new pistons and adjusting myself to just how fast & flowing the circuit was. Most of the corners have a positive camber so you are able to run much more corner speed than normal, making everything seem twice as fast, but lap by lap I became more used to the circuit characteristics. Generally the free practice went ok and most of the time was spent with me re-learning the circuit, this time on a 250cc machine and thankfully there was no sign of the chassis problems from Mugello & Catalunya, which was a good sign.

The first qualifying that afternoon was a disaster. As soon as I left the garage and during the first two laps the engine felt really strong but then at the start of lap three I realised why! The engine seized on me, going flat out into a left hand kink with very little warning. The rear snapped sideways but luckily I caught it on the clutch and ran onto the grass. I was a bit annoyed because I don't have a spare bike & I knew I had lost valuable track time and now I would be a session down on every other rider but at least I had done enough on my 2nd lap to safely qualify in case the rain came!
The reason for the seizure was because the carburetion settings had been set "over the edge" putting the bike engine under a bit too much stress.

Friday morning was unusually hot for that part of Holland apparently, but because of the seizure the day before I again had to run in new pistons and cylinder in the mornings free practice session. I was still learning the track and because I was a session down I thought the best idea was to follow a rider and try and learn from someone else if I could, where I was losing time. I followed my team-mate Klaus & Frenchmen Sylvain Guintolli. After following them for a short while I realised that my bike was not accelerating nowhere near as good as theirs and this was why I was losing time on them. My mechanics were being very sure on the carburetion settings to avoid another unexpected seizure and were being perhaps a little overcautious making the engine not as quick as I would of liked. For the afternoons qualifying my mechanics agreed to set the engine a bit more lean and also lower the 2nd gear which I knew was costing me a little time. After a short time on the track at the start of the 2nd qualifying my engine was still down on acceleration although the top speed had improved. I was also experiencing problems in certain gears when I was trying to change gear. I went about half a second faster than I had been in the morning, by pushing harder myself and getting to grips with the track a bit better and I knew I could gain about three-quarters of a second with a bit more acceleration. I ended the session disappointed only to have qualified in 19th position but my mechanics were being very cautious after my seizure.

On Saturday, race day, I woke to find the sun shining so it looked like we were going to have another fine day. Warm up went quite well. We always start warm up as we would start to race with a full tank of fuel but because my team are on a tight budget we put on old tyres from qualifying. I once again ran in new pistons for 3 laps and then picked up the speed. The front tyre was chattering quite a bit during warm-up but we put this down to the tyre having done about 25 laps the previous day. The engine felt better and I was looking forward to the race.

Just as the 125cc class were about to start their race the heavens opened. It hadn't rained for quite a few weeks, we were told, in Assen and as soon as the races were about to start it really poured down. It was completely wet for the start of the 250cc race & no chance of drying.

I got a bad start and with all the spray into the 1st corner you could hardly see the bike next to you. For the first ten laps of the race I had absolutely no confidence in the front tyre and had the feeling that it could 'let go' at any time. After lap 10 I started to get more feeling with the bike and gain some confidence but by this time it was too late. I had found a good rhythm and was getting faster every lap but my rhythm kept being broken because of the front runners lapping me. If I had started the race as I finished I would of had a reasonable placing but I finished very disappointed in 23rd position. Hopefully if I have another wet race this season I can start it from where I finished at Assen!

As I write this diary it is Sunday night in Amsterdam airport and we have just found out AGAIN that the flight we were due to fly on has been changed and had in fact left a couple of hours earlier! Once again no-one had informed us of this change. Unfortunately we cannot re-book as 'Customer Services' (What customer service?) are closed! Typical! The problem we have is that I MUST be back and in Port Talbot, North Wales by 2 o'clock tomorrow for a TV interview. My mum has just been running around the airport trying to find the next available flight and she has just come back to tell me & dad, she has found a flight but it is going to cost us 900 euros & leaves at 7 a.m. It is now midnight so I think the airport floor is going to be my bed for the night! So all in all not a great weekend, BUT, I am really looking forward to going to my home Grand Prix at Donington Park as it is a circuit which I like very much and know well. I am really hoping for a good result especially as I have a 48-seater bus coming from my local town with a lot of my school friends & loads of family on it so I want to put on a good show!
See you there.
Chaz #57